Call

your Irwin Clements team today

for a FREE quote!

We have the equipment needed to handle the largest or smallest jobs, while ensuring the safety of you, our workers and your property. We can provide details of insurance to put your mind at rest.
TREE WORK INSURANCE HOBART
For more than 35 years, we've got everyone covered with the kind of tree work insurance Hobart residents and our own crew can be secure of. It's best to ask your tree contractors if they have tree service insurance or tree cutting insurance that protects you and your property. For us, tree cutting insurance cost is worth every penny for your peace of mind, and your tree contractor should also have protection for its expert crew with tree work insurance Hobart residents will be happy to know.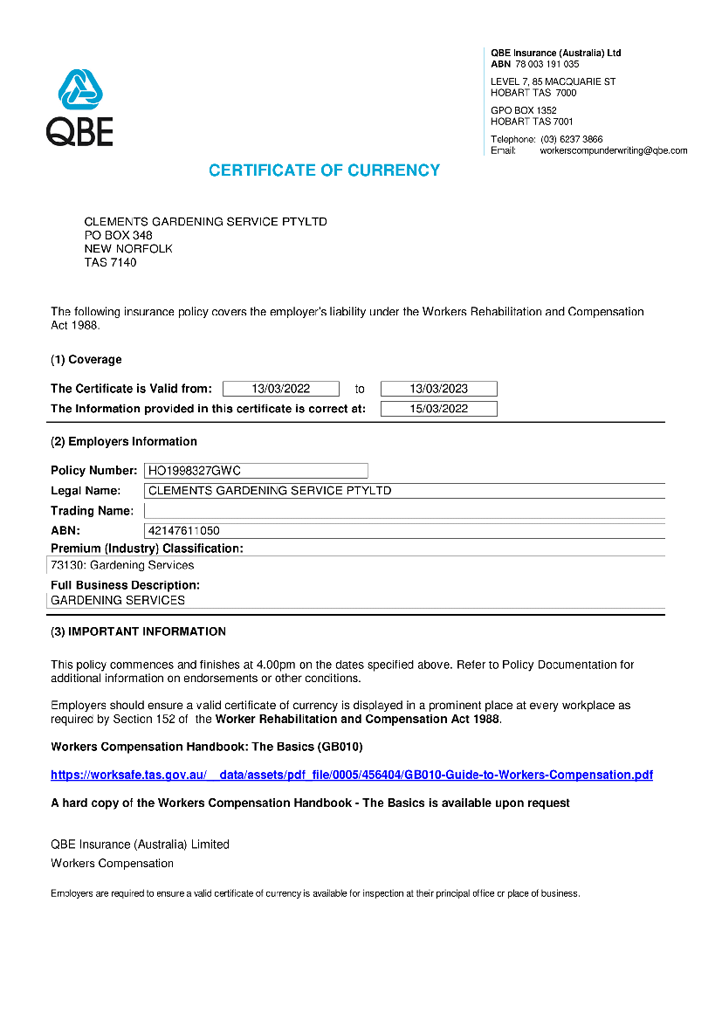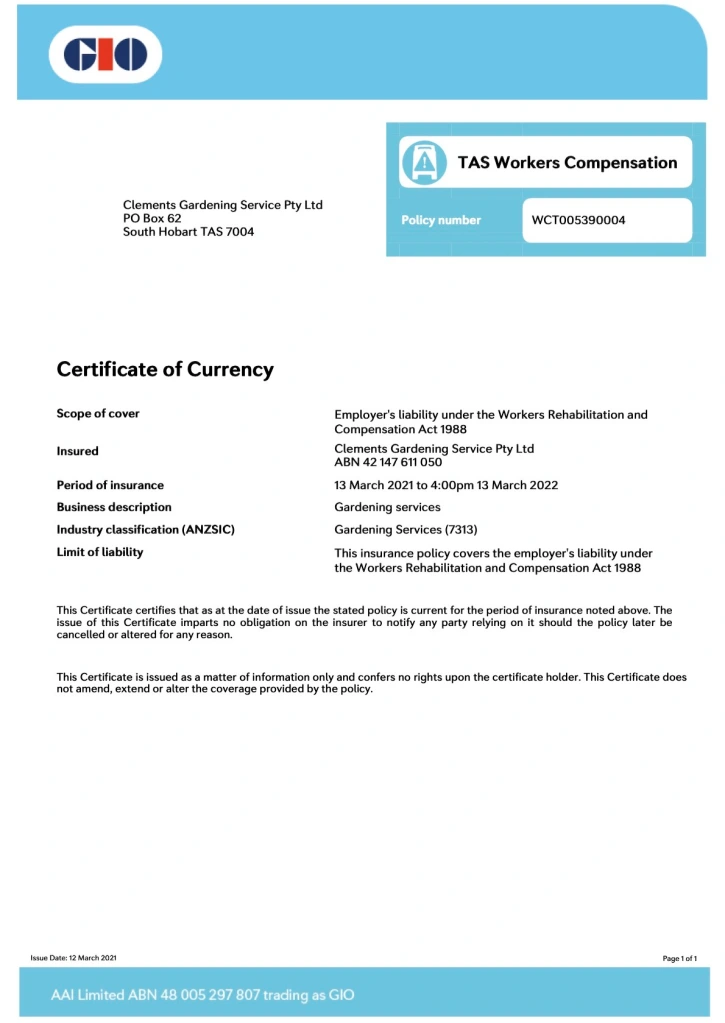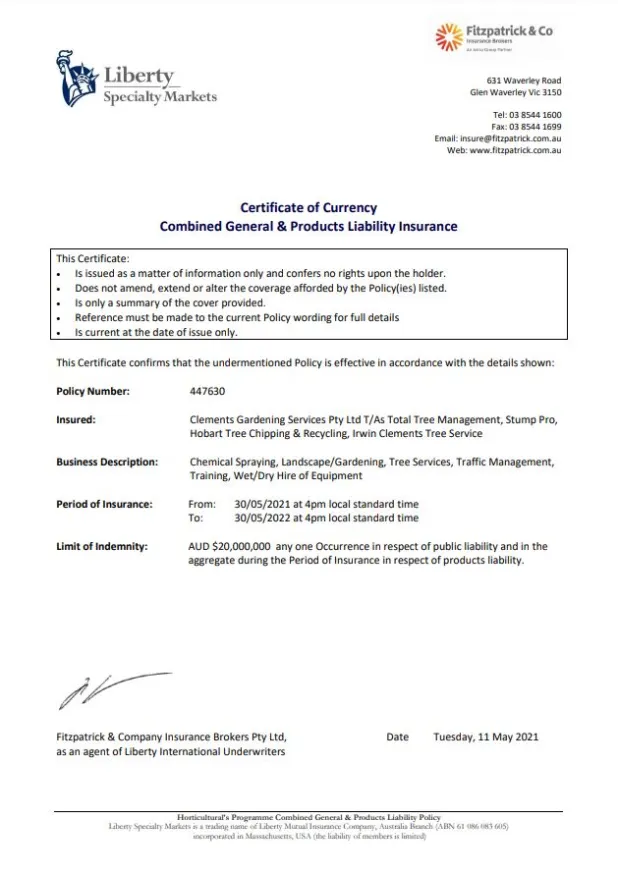 Friendly Hobart Tree Services.
Lifetime Warranty
Lifetime Workmanship warranty on all works completed.
Quality Work
Fully Insured, Licensed and Professional
Instant Systems
Instant paperless: Invoicing, Eftpos payments, Paypal and credit card etc.
Trusted and Reviewed
Consistent Volume of Reviews from customers everyday
Trusted, Reliable, and Experienced
Get a
Quick Quote
Complete the form below, then click 'SUBMIT', and your friendly Irwin Clements team will be in touch with you ASAP.